The Divine Weekly
From April 12 Notices are included at the end of the order of service sheets which can be found by clicking here.

5th April 2020
29th March 2020
22nd March 2020
15th March 2020
8th March 2020
1st March 2020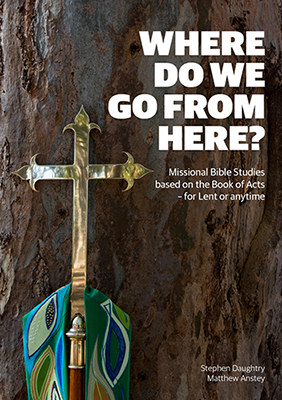 PENTECOST SEASON
From Pentecost Sunday all parishioners are invited to participate in a seven week course, working through stories from the Book of Acts, as we explore the 5 Marks of Mission of the Anglican Communion, through the ABM Bible Study book: Where Do We Go From Here?
Everyone is encouraged to participate. The Bible Study material will be made available, and the Sunday readings and sermons will fit in directly with the Bible Study material.