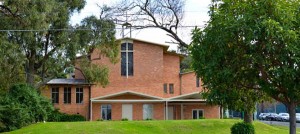 We are a diverse parish following the Anglo-Catholic tradition in the heart of Croydon, Victoria.
Everyone is welcome at St John's so please join us at one of our services.
January Eucharist Services
(From Sunday 27th December until the end of January)
Sundays – 9am
This service will also be live streamed each Sunday from our Facebook page
Wednesdays – 10am
Please note congregational singing and refreshments following the services are not yet permitted
Masks, attendance registers and sanitation are required
Transcripts and audio recordings of Fr John's recent sermons are available here
A YouTube video of the most recent service is available each week on the Services page
---
St John's newsletter is distributed via email and/or post to all parishioners each week, keeping us all more connected especially during these challenging times. This has detailed news and includes the readings, sermon and prayers.
If you would like to receive our newsletter please contact us:
Fr John Webster: 0448 499 093
Email: office@stjohndivine.org.au