Welcome to St John the Divine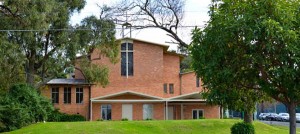 We are committed to making a difference in the community, as part of the Anglican Church of Australia.
Our purpose is to help people love God, serve others and grow together.
We welcome new parishioners and visitors, so please join us at one of our services.
COVID-19 update:
Due to the COVID19 restrictions all services, meetings and events have been postponed until further notice.
Please join us online at 10am on Sundays for our morning service,
Please follow these links to follow the Order of Service and read a transcript of today's  sermon:
A message to Anglicans around the world from the global leadership of the Anglican Communion
Contact us
Contact us on 9723 5099 or email St John's