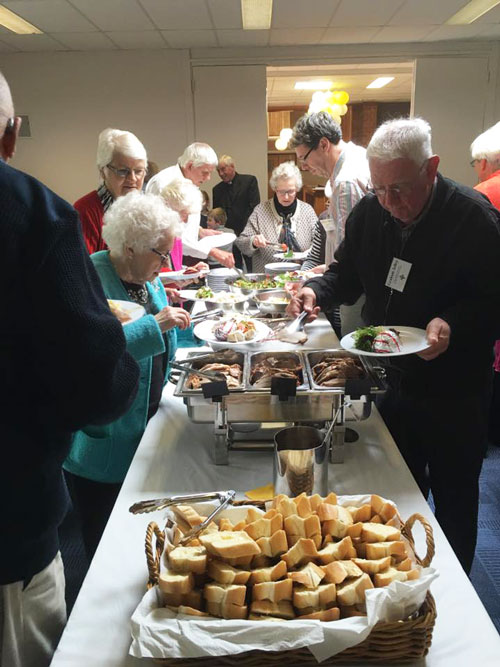 Annual social events include the Fathers' Day Men's Breakfast and the racing season's Ladies Spring Afternoon Tea, and special lunches after the Sunday service.
Fundraisers during the past 12 months have included Sunday afternoon concerts …a parish picnic… a Best of British dinner..  the Incredible Edibles pre-Christmas food fairand our trash 'n' treasure.
Parish groups meet regularly and always welcome new members: The Encounter Group meets monthly.